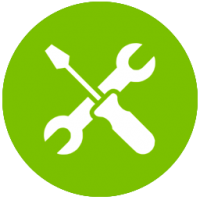 An ounce
of prevention
is worth

a pound of cure.
Protect your website and your business with our WordPress Maintenance Plans.
What do you think would happen if you opened your website one day to find it hacked? Would you know what to do? How much would it cost your business? How would you go about getting it fixed quickly?
WordPress has evolved into a most powerful Content Management System (as of this writing, 25% of all websites are on this system). However, much like a car, once it is built a WordPress website requires regular attention in order to keep it running smoothly, and a good security system to keep it from being stolen.
What are the risks of having an
out-of-date WordPress site?
For many businesses, keeping their website maintained is very much like going to the dentist (nothing against dentists here, I assure you!) and they avoid it until there is trouble, like having their websites hacked, or even worse, going to their site to find it is completely broken.
Websites these days are rarely static, are constantly changing, and in need up frequent updates and regular maintenance. There's no such thing as "set it and forget it" anymore.
To fill this need, we suggest our complete Client Website Care Plans to accommodate your WordPress maintenance and security needs.
No long-term contract. Cancel anytime.
Choose your plan
Software updates — WordPress core, plugins, theme

Manual website check after updates

Daily WordPress backups with restoration if needed

Daily security monitoring

Database Updates — PHP version, optimization and SPAM cleanup

Daily uptime monitoring

Daily performance scans

Monthly mixed SSL and Google Search Console issue resolution

Support Time

Monthly maintenance report with Google Analytics

Cancel Anytime

Monthly website strategy/consulting call

Priority support

BigCommerce support
Basic Business Website Support
Best for standard websites updated monthly

30 Minutes
(does not rollover)
*Overage billed at standard SC rate
Premium Advanced Website Support
Required for eCommerce or high traffic sites

60 Minutes
(does not rollover)
*Overage billed at reduced SC rate