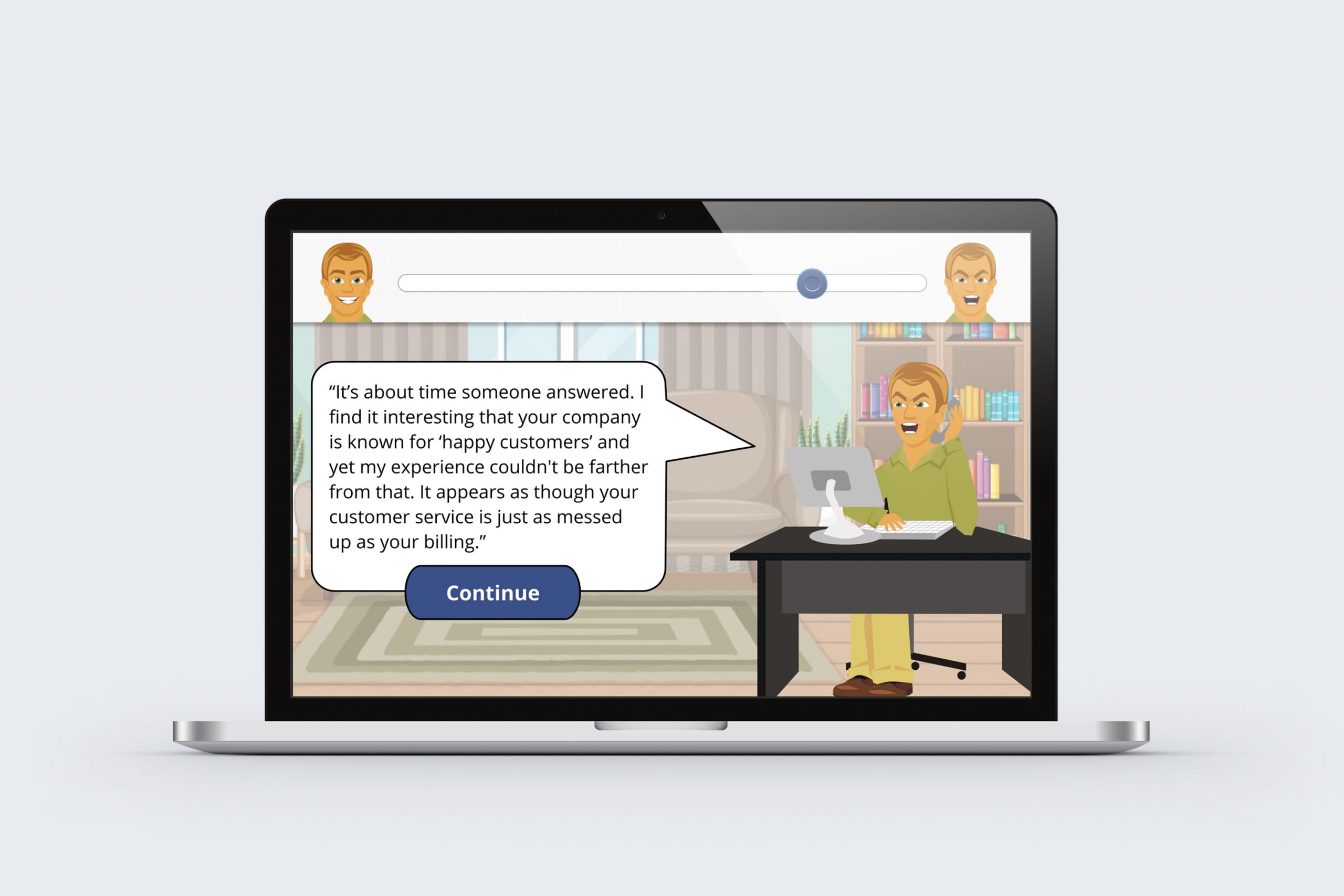 Fee De-Escalation
The purpose of this scenario-based eLearning concept is to teach newly-hired call agents how to handle challenging customer calls by practicing de-escalation skills.
Client Story
Your Advocate Insurance (a fictitious client conceived for this concept project) noticed that their customer service surveys were coming back with less-than-desirable reviews. The overarching response was that the call agents were not effectively de-escalating challenging situations with customers, leading to business loss and crippled customer faith.
Project Scope
Taking this information in hand, I analyzed the performance problem and discovered the call agents did not have the skills or knowledge required to handle these types of situations well. I suggested a scenario-based eLearning experience that would help the new call agents practice de-escalation skills.
Milestones
The end goal was to improve customer satisfaction and retention; additionally, this training would reduce any financial impacts of the problem by training new hires early on, helping them make the connection between their choices and real-world consequences. My idea of presenting a customer satisfaction report at the end (based on the learner's choices) was welcomed because it very accurately mirrored the reality the company was facing… negative online reviews.
Articulate Storyline
Adobe Photoshop
MS Word