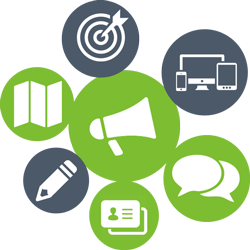 We know the art
of DEVELOPING AND
ARTICULATING BRANDS

online and off.
BrandLifting
This is our signature service where we develop a strong brand strategy for your company. The essence of branding is clarity — uncovering your company's core values, vision, uniqueness and positioning in order to make an emotional and lasting connection with your audience. We will weave this information throughout your communications materials, online and off. Never again will there be any question about who you are, what you do, and why people should buy from YOU.
Visual Identity and Collateral Design
Logo design, color palette choices, the whole look-and-feel of your brand… this is what Visual Identity and Collateral Design is all about. First we ask, "Is your marketing foundation solid? Do you have clarity around your brand?" Logo design and all of the visual pieces (such as website, brochure, etc.) happen AFTER this clarity is achieved.
Responsive Web Design, Content and Development
As a mission-driven business, your website is the most important piece of your web presence. If you're big on social media or have a well-read newsletter, that's great, but in the end everyone will always land on your website. Without a doubt, your website needs to tell your story, engage your community, and inspire action. We build our sites to be Responsive, editable, and built for lead-generation and conversion.
Digital Marketing and Lead Generation
Now that your brand foundation is solid and your website accurately reflects who you are, it's time to tell your story online, nurture your connections, make offers and compel your visitors to take action. We have a proven process that will help you build trust and credibility throughout your sales cycle and get more customers.
WordPress Training
Whether you are new to WordPress and want to blog, or you own a small/medium sized business and need your staff to learn how to update and maintain your WordPress installation, we can help. Utilizing either Skype or telephone, we will structure a training schedule for you based on your individual needs and make sure you get all of your questions answered.
On-Site Communications Workshops
Imagine your business communications materials being handled in-house like a well-oiled machine. We use a collaborative, workshop-based approach to help your staff members build the skills they need to make implementing your communications strategy a success.
Website Care Plans
Just like a car, your WordPress website needs regular tune ups and maintenance. As the most popular content management service on the Web, and with 25%+ websites being hosted on the WordPress platform, this kind of care is vital to keep your website safe and running at top speed. Let us take care of this for you, so you can continue doing what you do best — working on your business.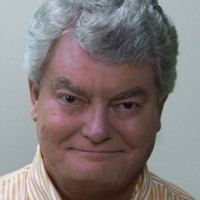 Speaking as a former ad agency executive, and as the president of a nonprofit, I was so appreciative when Pam Saxon came in to guide our branding process. After insightful discussion and valuable reflection she designed a logo that stands out in a crowded environment and intuitively communicates our mission and enthusiasm.
Eddie King
Owner of King Studios
Ex Officio President of Arts in the Parks Nashville