IT'S NOT ENOUGH TO BE BRILLIANT
PEOPLE MUST KNOW
(AND REMEMBER)
THAT YOU ARE
Branding is always the starting point.
Your brand reputation is your best currency.
Are you clear about what sets your business apart? Are you telling your story in the most compelling way? Or are you blending in with all the other businesses out there… your competitors… on a race to the bottom because of having to compete on price all the time? Branding is the answer.
Do your logo, website, and social media presence clearly communicate your personality and values or do you find yourself explaining your products and services over and over again to your customers? Branding is the answer.
Perhaps you find yourself depending upon word-of-mouth marketing for the majority of your sales, but are frustrated because the referrer is not able to communicate your value to prospects. Again… branding, branding, branding.
What, exactly, is Branding?
Sometimes, the topic of branding gets thrown in with marketing. Other times, it gets misrepresented, being confused with logo design. Logo design is only one very small part of the branding process. Branding is a creative process, informed by a business mindset. 
On the other hand, marketing will get you awareness, but not necessarily sales. The branding process examines what you are doing with that awareness, and will help you show up in the marketplace, (like you mean it).
Our job is to help you uncover your unique value, that thing that makes your business shine and helps you stand out in a crowd… and then we will devise a plan to weave it through all of your prospect and customer interactions.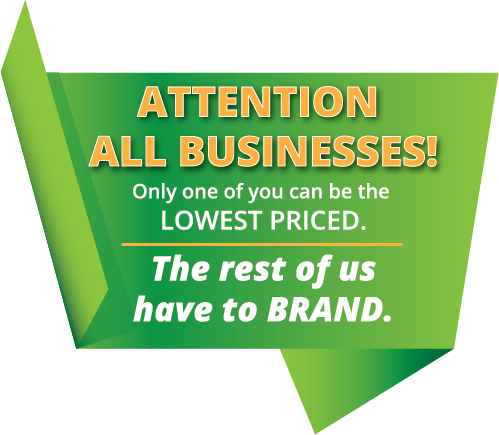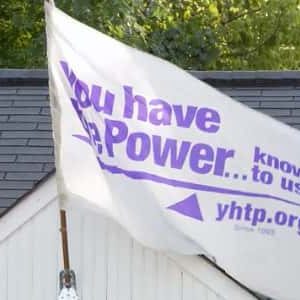 Refreshing Clarity in Mission and Message
[at You Have The Power] …we struggled with clarifying our message to the broader general public. There were occasions we worked with facilitators to examine mission and operations, which yielded some short-term progress. Yet, we sensed a need for more.
Saxon Creative proposed an in-depth branding approach. In a series of meetings, Saxon Creative challenged leadership to candidly examine key attributes, values, positioning, accomplishments and shortfalls. The methodology is straightforward, targeted and leaves no stone unturned. The result was our gaining a refreshing clarity in mission and message.
Andrea Conte
Former First Lady of Tennessee
Founder of You Have The Power, Inc.
BrandLifting LOGO DESIGN
Your logo is the foundation of your brand. It's your home base. It's the visual representation that influences all of your future communication. When well managed, your brand's visual identity can help to powerfully integrate the many activities necessary for your company's success. We use research, our expertise, and a passion for uncovering your company's essence to get to the core of your business and express that with simplicity.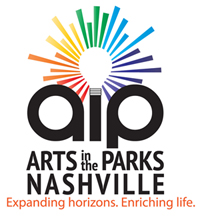 Speaking as a former ad agency executive, it is frustrating that so many organizations suffer from poor logos and inadequate branding which seriously degrades their effectiveness. As the president of one such nonprofit, I was so appreciative when Pam Saxon came in to design a new logo and guide our branding process. After insightful discussion and valuable reflection she designed a logo that stands out in a crowded environment and intuitively communicates our mission and enthusiasm.
Eddie King
President Ex Officio, Arts in the Parks Nashville
Owner of King Studios
BrandLifting IDENTITY and COLLATERAL MATERIALS
We hear that "Print is dead!," but those of you invested in your business know this is not true; print has evolved. Printed identity and collateral materials such as business cards, letterhead, envelopes, brochures… they have not disappeared, but have simply taken on different usages.
Although we spend a large majority of our time in the interactive world here, we cherish any opportunity we have to dive into print projects — projects that allow us to get back to our graphic design roots. Our experience in catering to usability, memorability and sustainability in design for the Web results in collateral that is as user and environmentally friendly as it is beautiful.

The folks at Saxon Creative are deeply knowledgeable about creating educational arts brochures and had excellent suggestions. Their work is creative, on time and expertly done. It is a pleasure to work with them.
Pam Schneller, Associate Dean
Blair School of Music at Vanderbilt University
BRANDLIFTING WORKSHOPS
The language of branding is still not something that many businesses are well-versed in. This can make or break a company's success because word of mouth and first-hand experience have the last say in user love… more than celebrity endorsements or well-toned advertisements.
Purposeful branding, rather than through trial-and-error, is more important than ever. It is our mission at SAXON to get mission-driven businesses into productive conversations, take their brands into their own hands and enjoy professional and financial success. Our BrandLifting workshops are geared towards just that.

Even if you think you have all the answers, participating in a BrandLifting workshop with Pam and her team will provide you with confirmation that you are on the right path. Whether you learn more about yourself or your organization (or both!), your investment of time won't be wasted. Pam is a skilled and knowledgeable facilitator. I recommend Saxon Creative's services without exception.
Jean Wilson, Booking Agent and Consultant
Lone Oak Entertainment