when passionate people join with a common purpose,

amazing things happen.
Having first worked as a designer in the corporate world, and then as a solopreneur, Pam has met and worked with enormously talented people. In order to best support her clients, she has teamed up with independent, senior-level, award-winning strategists and creatives. These highly-trusted individuals direct their own creative businesses and come together on a per-project basis.
These partnerships are grounded in integrity, trust, and business relations that span over 15 years.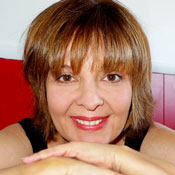 PAM SAXON
Principal/Image-Maker
Pam tackles business questions, envisions the "big picture", provides outstanding strategic solutions and directs creative solutions that drive engagement and support her clients in their quest to improve the world we live in.
In her role, she facilitates branding workshops and discovery sessions, collaborates with creative teams and delivers creative results that spell out value. She ensures the companies Saxon Creative work with come alive across a wide spectrum of online and print media, ensuring the final products are grounded in strategic planning, technical know-how and creative excellence.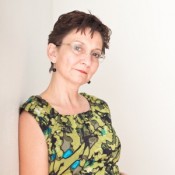 PAMELA COYLE
Content Development/Wordmaster
Pamela Coyle solves word problems. She leverages her writing, interview, storytelling, research and analytical skills to develop content and put it to work. As a journalist, Pam shares in Pulitzer Prizes for public service and deadline reporting for her role on the Hurricane Katrina coverage team at The Times-Picayune in New Orleans. She has been a regular writer for Business Climate, which publishes print and online economic development magazines throughout the U.S.
Clients say what Pam writes sounds like them, only better. They also say they wish they'd called sooner.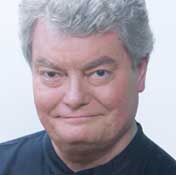 EDDIE KING
Video Storyteller
Through video, Eddie King connects the dots through storytelling. Eddie has been an actor, teacher, director, designer, writer and producer in the film and video industry across four decades. Using state of the art technology to help organizations communicate and succeed, he has helped businesses and causes gain exposure, build loyalty, train associates and volunteers, and promote their products and services to both new and established markets and populations.
For Eddie, working with mission-driven companies and organizations is a family tradition, culminating in half a century of service of events and programs his parents inaugurated. Having served on boards from the time he was 18, his nonprofit expertise has extended around the globe, and taken him abroad many times.
Eddie is all about mission. He understands your socially-conscious business, and through video, connects you, your story, and your audience.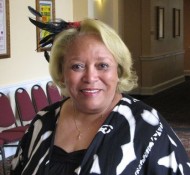 JEAN WILSON
Organizational Change Specialist
Jean Wilson has 40 years of experience working for and consulting with the non-profit community — local and national — specializing in providing technical assistance with the evaluation and development of nonprofit agencies, specifically in the area of quality assurance. She has served with the National Urban League as Director of Programs and Consultant, as well as Trident Urban League as Interim CEO and Consultant.
"When I've helped organizations understand that building the same attitude of a small business — its delivery of services to its customers, as well as maintaining functional budgets and sustained staffing — is a vital part of their ability to survive and thrive, I feel like I've done my job."