INCREASE ONLINE ENGAGEMENT AND GET

BETTER ONLINE RESULTS.
Website Design with a Business Development Mindset
Do you hesitate to send prospects to your website? Do you wish it better reflected the true personality, nature and value of your brand? Is your website too large and difficult to maintain in-house? Has it grown out of control? We understand the core issues facing businesses like yours. How would you like a new website — complete with all the bells and whistles you need that will get you noticed by the right people and keep them coming back, time after time? We know your website is a major investment and our mission lies in making sure it gives you optimal return.
Top benefits of our Websites:
We will transform your static website into a lead-magnet.
Quickly grow your email list and convert visitors into prospects.
Ongoing Content Marketing and SEO packages available.
We've got you covered with Website Care, security and training.
Experience better Google rankings with fresh, customized content.
Increase the probability of sales by speaking directly to each of your customer profiles.
Google will love you for having a Responsive web design.
Your Website will be evergreen with a Web content strategy.
Increase sales leads through targeted, custom content.
Strategic Landing Pages create a specific buyer flow and content.
Freedom to update and make your own content changes, if desired.
CONSUMER WEBSITES
We are all consumers, right? The difference is that we at Saxon Creative are consumers who also happen to study websites like crazy. While many websites are able to make that very important first impression, they forget about the LASTING IMPRESSION, which is the secret ingredient to creating customer loyalty. We want you to know that we are up to this task. When you are ready to offer your users a website experience that caters to their whims, wants and needs, we will be ready too.

I thought the whole process of launching a new website would be a HUGE frustrating time-burner for me, laborious, and maybe involve hard core tech stuff that I don't have time to digest or deal with… and neither was the case.
As you suggested new methods and approaches, it encouraged me to take a telescope to how I conduct business. It was exciting to morph the website to an efficient, effective and exciting new sales tool.
I don't know why I put this off for so long. It was a fun process, with very rewarding end results, and you're all a blast to hang out with!
Russell Davis, Founder and Owner
Wedding Musicians Company
LIVE THEATRE
When designing a theatrical website it's no longer enough to craft one capable of selling tickets and providing venue information. The website should be the theatre's number one sales channel with the highest return and the lowest cost of sale. It should drive revenue and loyalty by being simple and intuitive to use. It needs to do all of this while shouting about what makes the venue unique and exciting, by positioning its brand with clarity and finesse. And it needs to tell people where to park, too.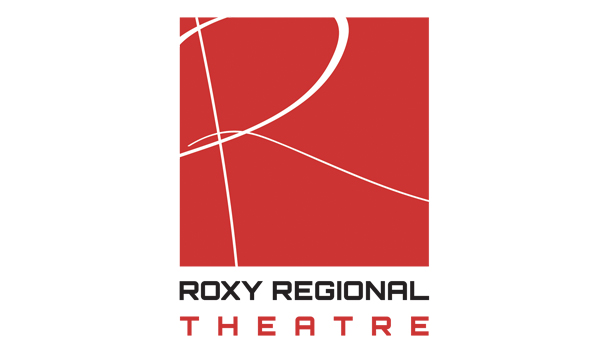 Having Pam rebrand the Roxy has taken us to a new place professionally. The public recognizes the change, but more importantly, our actors coming into Clarksville from out of town to perform recognize how professional the site is and then are influenced to come and work here, which in turn, sells tickets.
Ryan Bowie
Director of Marketing and Outreach, Roxy Regional Theatre
BUSINESS TO BUSINESS
Being in the B2B game, there's no doubt you're fully aware you need a website that speaks directly to operators and owners, directors and managers, and the like. This requires a completely different approach — both verbal and visual — than is effective for consumers. Our expertise in this area has us crafting websites and content that centers on the key decision makers and the special language that speaks to them.

If Pam (Saxon) is anything, she is thorough. If you want your project to be creatively thought through she's your man. Her energy is infectious and her good will and work ethic show in the details. I give her two thumbs up.
Elvis Wilson, Creative Director
Gannett Client Solutions
ENTERTAINMENT SITES
Those in the entertainment industry need their websites to land with an impact. We design our websites to tell your visual story, whether through e-commerce, blogging, or streaming video. Clear and consistent information is the cornerstone in all successful online business ventures, and we treat your website like it's our own — with the utmost care and attention to detail.

Pam worked closely with me in hearing my design needs and suggestions, while offering many of her own. I have an Internet radio station and nothing is more imperative than a well-oiled website. Saxon Creative delivers. I don't feel like I am a number, and I don't feel that I am constantly being sold to with an up-sell agenda. My experience has been very personal and pleasurable.
Todd Murray, Owner and CEO
Global Voice Broadcasting
HEALTH CARE
As is the case in all websites, but especially for those in health care: clarity, hierarchy and simplicity build trust. Sometimes what is important for a medical practice or organization is not important to their audience. We approach the design of your website from your users' perspectives, and ask questions like, "What are your users looking for?" and "What do they need?" We define the purpose and rank the needs of your website in order to build a better performing and clear touch-point.

"My biggest fear was related to my lack of experience with computers. I did not really know where to start, so it seemed overwhelming.
My favorite thing about working with Saxon Creative is that they are very responsive and the process is very efficient… they were willing to work within my budget, and are easy to work with."
Carolyn DeSalvo, MD
Rain Shadow Integrative Medicine
NON-PROFIT
If you manage a nonprofit, you understand how many different audiences your website must appeal to: Donors, recipients and customers, as well as the Board of Directors. You need an approach that embraces your entire audience, makes donating a snap, and is easy for your staff to update. Having been involved in the nonprofit world on various levels, we know how you think and what you need.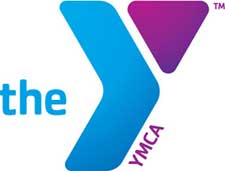 Thank you! [The websites] look great and are completely brand compliant!
Kyle Cronk, CEO
South South YMCA, Olympic Peninsula YMCA, YMCA of the USA, YMCA of Greater Seattle