The Roxy Regional Theatre, Clarksville TN
Client Story
Opening in 1947, The Roxy entertained Clarksvillians with first-run movies until 1980. It then sat vacant for three years until November 3, 1983, when the Roxy Regional Theatre was reborn into a live theatre and quickly became "…the cornerstone of downtown re-development."
In 1995, the Roxy's professional Equity theatre company was created in order to supply the great demand for Shakespeare, other classics, school curriculum-based productions and holiday shows, and to enlarge the Roxy's outreach services to the community. The Roxy Regional School of the Arts was also born in 1995, offering teens extensive training in modern theatre as well as being able to work alongside professionals. 
The Roxy mission: The Roxy Regional Theatre attracts, motivates, entertains and challenges audiences with theatrical productions ranging from the classics to new works. Furthermore, it trains and supports the next generation of theatre artists; provides educational programming, andpromotes a wide range of learning to a diverse comunity. The Roxy Regional Theatre celebrates the importance and the impact theatre has on the citizens of Clarksville-Montgomery County and Middle Tennessee.
Project Scope
In 2011, Saxon Creative was hired to rebrand the Roxy's visual identity as well as redesign the website. At that time, websites were not built for mobile. After 12 years, it was time for a complete reboot of the website and they returned to Saxon Creative to do it.
There were many challenges with the old website, chief among them being slower load times and the fact it was not mobile friendly. In this day and age it is imperative that the visitor is able to get the information they are coming for in a quick and easy way and this is what was put front-and-center when designing the new website.
First and foremost, we decided it would be a good idea to have short video clips in the header — to "show," rather than tell. In addition, from a user standpoint, it is important that the user is able to easily find a link to anything they need from the home page; for this reason, we used a lot of images as buttons to help better organize the information.
Finally, security is always a prime concern, and we made sure the website was outfitted with security plugins and safety measures. As always, we wanted to be sure the Roxy staff feels confident with their new website, and so we armed them with all of the information they could ever need to do their updates, and they decided to have Saxon Creative take care of their ongoing monthly maintenance of the site as well.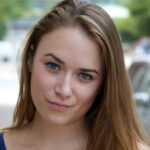 Emily Ruck
Artistic Director / Acting Managing Director
I came into the design process part-way through… any concerns or nervousness I had were immediately put to rest in working with Pam.

The care that was put into every page shines through in the final product. I would (and have) recommended Saxon Creative to anyone who needs a refresh on their web design.

With Pam, you get the best rolled up with one of the most thoughtful and creative business women who treats you and your project like it's the only one that matters. And the end result speaks for itself.
Results
Since the new website launched, the Board of Directors, staff, and patrons have given the site nothing but rave reviews. They all have a mobile-friendly site that allows them to keep up with all of the happenings at the Roxy "on the go."
Website Design
Responsive, front-end web development (HTML, CSS, Javascript)
WordPress Development
Website Maintenance