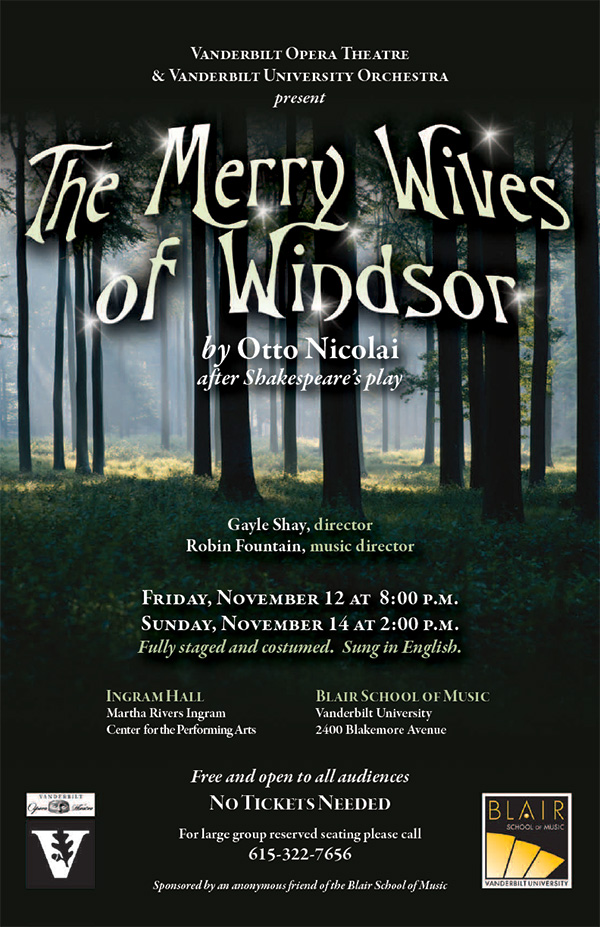 The Merry Wives of Windsor,
Vanderbilt University's Blair School of Music
Client Story:
This is among the first projects of many that Saxon Creative has produced for Vanderbilt. Originally starting out as a poster design for the school's opera performance, this quickly grew into poster + postcard + handbill design.
Project Scope:
There was no imagery available for this project, as well as no money to purchase. The director knew what she wanted, and I went about searching for free stock photos of trees in woods. She stressed that she wanted a sense of "magic"as well as "mystery," so I took it upon myself to add some fairy dust and sparkles in the title, as well as making color adjustments and creating shadows.
Adobe Photoshop
Adobe InDesign
Adobe Acrobat