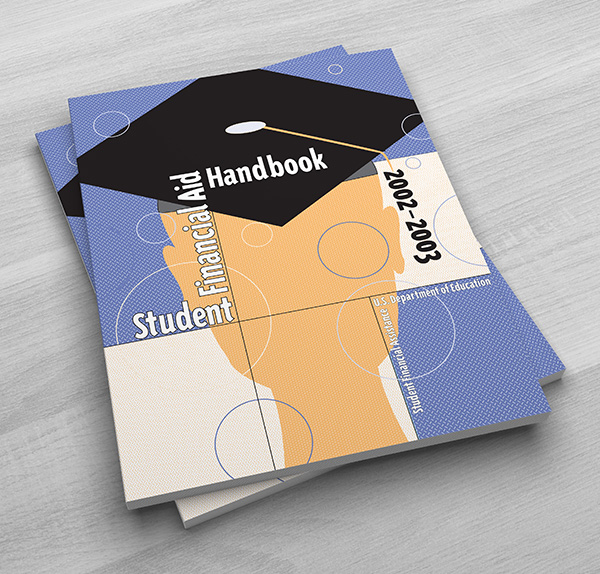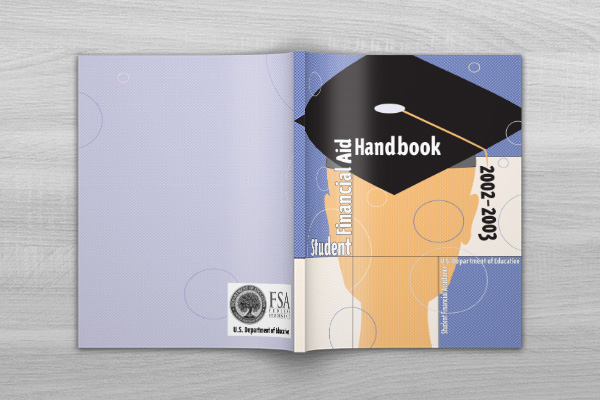 Booklet Cover Layout + Design,
U.S. Department of Education
Client Story:
While I was still a college student, the U.S. Department of Education held a national competition for cover design illustration. The winner would have the honor of having their design used for that year's Student Financial Aid booklet. Imagine my surprise when I won the award!
Project Scope:
I worked with the Department of Education on transferring my design to the booklet. I had originally created the head in a color that was less identifiable with any particular gender or race (purple), but it just didn't "pop" enough, so we went with a more generic color. During the process, they asked me to design the back cover as well. We kept that simple, utilizing a sample of the pattern I had created for the front.
The final booklet was distributed to each and every college in the United States.
Adobe Illustrator
Adobe Photoshop
QuarkExpress
Adobe Acrobat