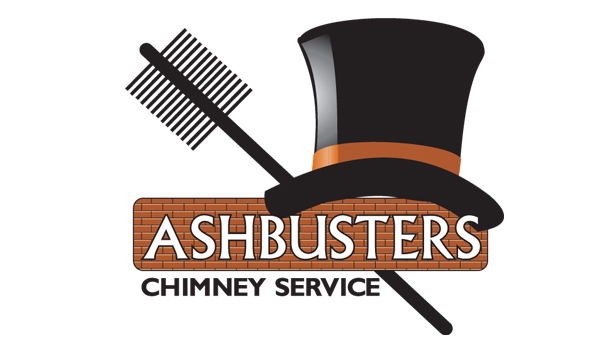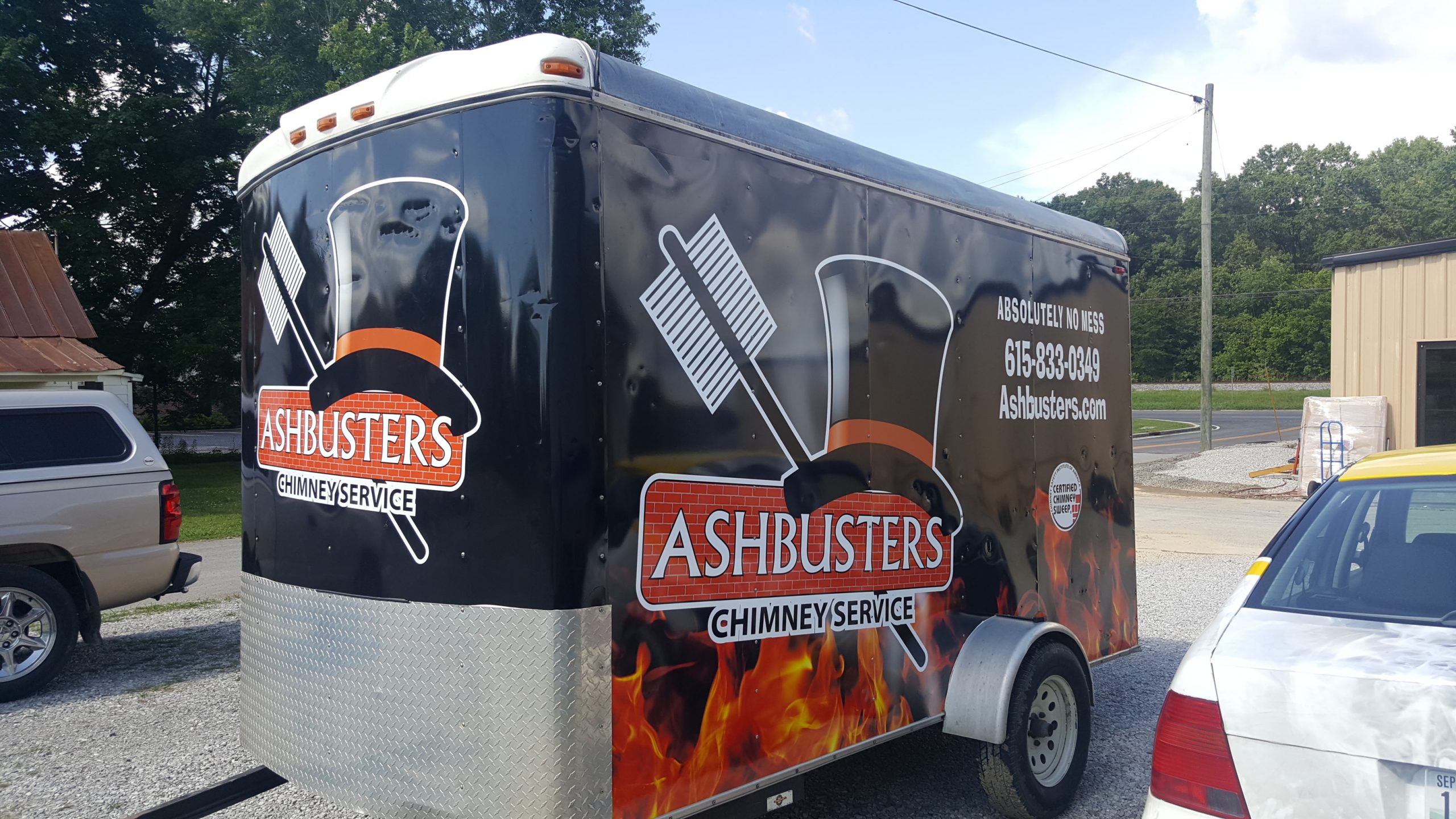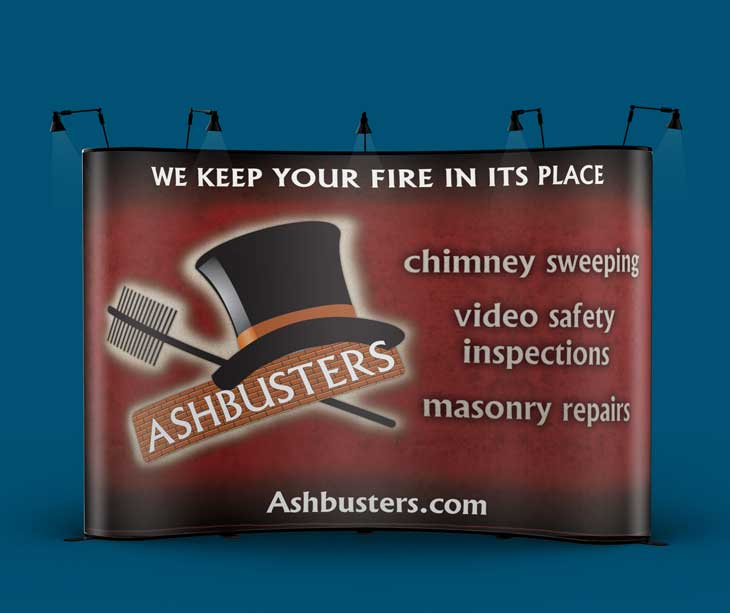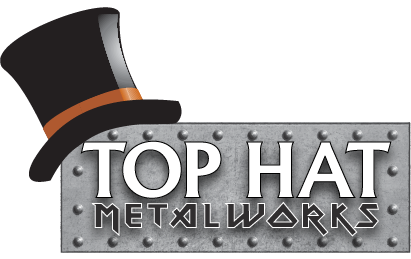 Ashbusters Chimney Service
Client Story:
In 1985, musician Mark Stoner started Ashbusters Chimney Service as a way to support his career as a musician in Nashville, TN. In 1999, he came to me with the goal of growing his business into something bigger and he wanted a logo that reflected his vision of the idea of the old-timey chimney sweep, and we landed on the idea of the top hat and chimney brush. Within a few years, Mark had grown his kitchen table business into a multi-million dollar company with an entire fleet of trucks and several offshoot businesses. The Ashbusters logo is a familiar sight in the Greater Nashville area, and Saxon Creative is proud of the fact that Mark was one of our very first clients.
Project Scope:
Mark was very clear about the fact he wanted to use the top hat as his signature image and so there was no question about where to begin. The brick wall is a perfect background to offset the Ashbusters name, although special care had to be taken to make sure the bricks did not overwhelm the typography.
The logo was designed as a vector image in order to allow for scaling since Mark had plans to use it on his vans, trucks, trailers, and outdoor signage. Deliverables included all color formats (CMYK and RGB, B/W and reverse) as well as all file formats ready to be used for whatever he needed.
As he has expanded, he has since had us create logos for two of his other offshoot businesses, staying in line with the original Ashbusters logo.
Graphite and Paper
Adobe Illustrator
Adobe Photoshop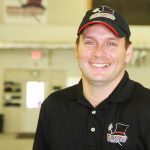 "From my first contact with Saxon Creative to the final logo, it was a great experience to work with them. They were very prompt on returning my e-mails and phone calls so we came to a finished product very quickly…the best part was that it was far better than I had hoped for. Saxon Creative definitely exceeded our expectations."
MARK STONER,
Ashbusters Chimney Service