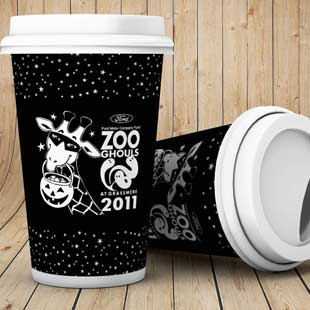 Illustration, Layout and Design, Packaging:
The Nashville Zoo
Client Story:
Whenever the Nashville Zoo comes to us with a project, we know it's going to be interesting. This particular occasion happened to a Halloween celebration. How fun is that?
Why We Love This Project
The Nashville Zoo is beloved in our city, and with good reason. With special programs going on all the time, there is always an opportunity for schools, families and children of all ages to enjoy the beauty and new, innovative experiences that the park offers.
When they approached us about illustrating and designing a commemorative glow-in-the-dark cup for this special event (sponsored by Ford Motor Company), we jumped at the chance.
Our Role
Art Direction, Illustration, Layout and Design, Print Management
Adobe Illustrator
Adobe Photoshop