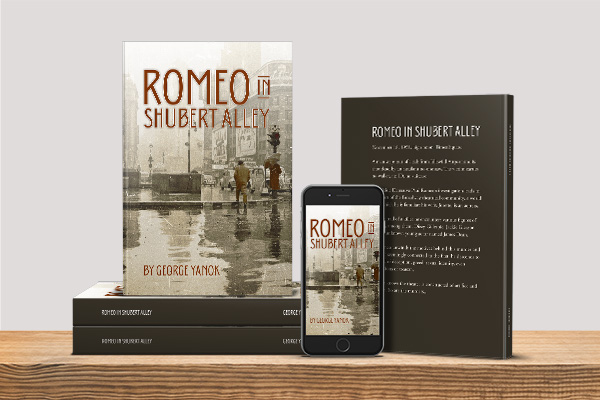 Romeo in Shubert Alley,
George Yanok
Client Story:
George Yanok is an Emmy award-winner for his work on Lily and The Lily Tomlin Special. He is known for his work on Welcome Back Kotter, Too Close for Comfort, and Love American Style, among many others. Romeo in Shubert Alley is George's first novel. Imagine how honored I felt to work with him on this.
Project Scope:
Romeo in Schubert Alley takes place in the 1950s, so it was very important for the book cover to reflect that time. George had found an image that he liked, and we talked about how we might manipulate that image to make it look even more "retro". We agreed upon a sort of sepia approach, adding a very subtle splash of red, pointing to the fact that this is a murder mystery.
Book Cover and CreateSpace
Once the book cover was designed, we moved onto the interior. This 300+ page book took a while to lay out, but in the end, it was worth it, and an ebook version was also produced. It was uploaded to CreateSpace, and the rest is history.
Adobe Photoshop
Adobe InDesign
Amazon's CreateSpace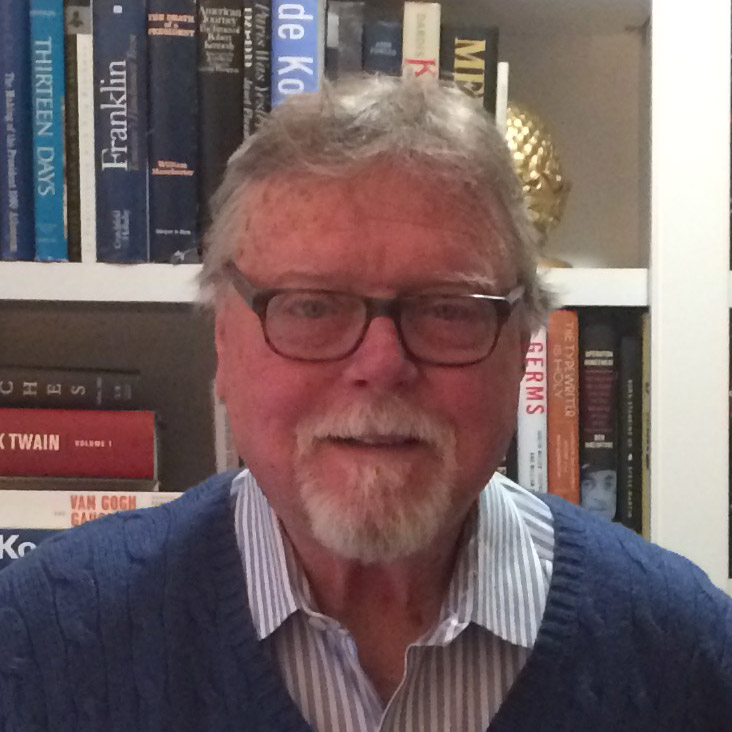 Once I finished my novel, "ROMEO IN SHUBERT ALLEY", I followed the advice of fellow writers that self-publishing was my best option in today's vastly shrunken conventional publishing world.

My goal was to make my work easily available as a printed book and on internet platforms such as Kindle, but I soon realized that I knew nothing about the process involved. Who would set my manuscript in print? Who designs the cover? What was an 'upload format'? What in the world is an ISBN? Will it be on Amazon? How much did all this cost?

Luckily, at about this stage of things I was put in touch with Pam Saxon, whose thriving business (Saxon Creative) includes brand strategy, web design and development. She counseled and guided me painlessly through the self-publishing process, eventually producing a book that has been widely admired and, due to her efforts, professionally produced, properly vetted and registered, and readily available in print or electronic platform.

Pam Saxon was cooperative and readily available for all questions and concerns. She worked closely with me in obtaining the cover photo I'd found, choosing type faces and designing the book inside and out. I am extremely satisfied with the results of her work and the charges she quoted and the eventual cost were virtually identical and much less than half what publishers had asked.

I would highly recommend Saxon Creative and Pam to partner and shepherd any creative endeavor.