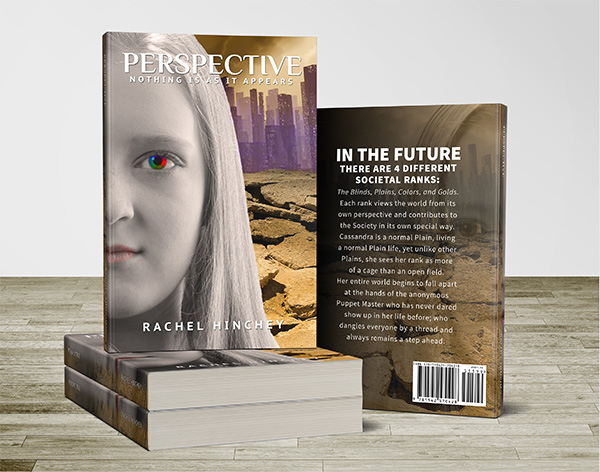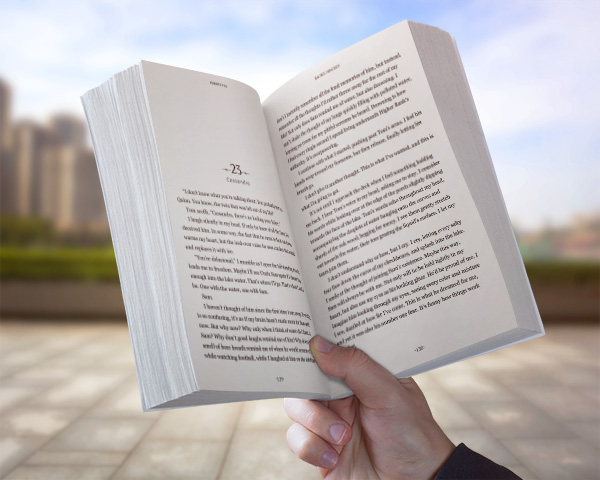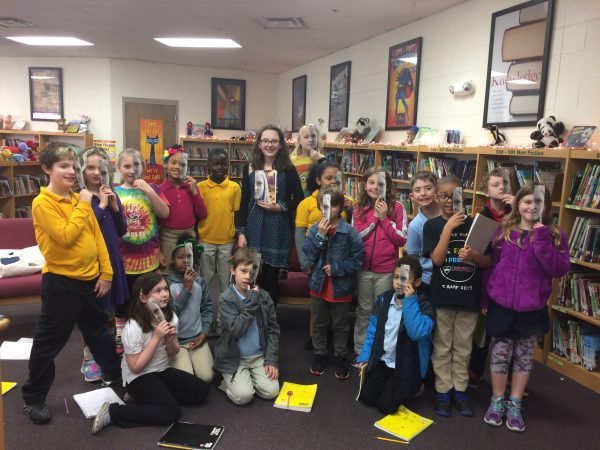 Perspective: Nothing Is As It Appears,
Rachel Hinchey
Client Story:
This client story runs a little closer to home, as the author quite LITERALLY lives in my home. Rachel Hinchey is my daughter, and when she wrote this she was 12.
Project Scope:
I made it my mission to do whatever I could to support her in her endeavor to finish her novel. Thanks to A Novel Idea here in Nashville, she had wonderful tutors and guidance. She self-published through Amazon's CreatSpace, and by spring of the following year, she had a small book signing tour set. For the readings/signings, we decided a good giveaway would be bookmarks. These were a huge hit. We used the same design for the bookmarks as for the book cover.
Cover Design
Rachel was very clear about what she wanted for the cover of her book. She wanted the design to reflect the main concept, which is that of alienation in a world that is falling apart from the point of view of the 16-year-old heroine. In this world, people see things from the perspective from which they are capable of viewing: either as blinds, plains, colors or golds.
eBook
Once the printed version of the book was complete, it was time to create the ebook version using InDesign. I exported the final ebook in all different versions so it could be easily downloaded via Amazon, and we set about selling her book!
Adobe Photoshop
Adobe InDesign
Amazon's CreateSpace