NONPROFITS and
SOCIALLY-MINDED BUSINESSES:
Build Awareness
Increase Your Bottom Line
Retain/Engage Your Audience
We are a socially-focused, results-driven design and content strategy marketing firm. We tackle big questions and are passionate about providing outstanding strategic creative services that support you in your quest to improve the world we live in.
Your mission is our purpose.
WE'VE BEEN A TRUSTED ADVISER, DESIGNER OR CONSULTANT TO MANY COMPANIES AND PROJECTS.
We Listen.
Helping you to clarify your message, positioning, and brand persona so you can strategically and measurably meet your goal-oriented objectives in today's fast-paced, multifaceted marketplace is the vital first step in any success-driven project.
We Create.
Words, images, color, balance, voice, audience, line, focus, texture, pattern, rhythm, typography… the aspects of effective communication are choreographed so that they speak directly to your audience. Corporate identity, print, web.
We Produce.
This is where the rubber meets the road and we bring the pieces of strategy, design and content together in exactly the right order, at just the right time, in just the right way. Effective, authoritative communication and positive ROI evolve from attention to detail.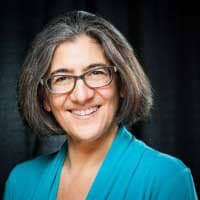 Pam came up with a great idea for my business, developed a creative way to implement it, and followed through to get the job done. Pam makes things happen. Thanks Pam, if it weren't for you, this project wouldn't have happened. You saw the need, pointed it out, collaborated with my team and made it happen.
Ilise Benun
Founder, Marketing Mentor
Co-founder/host of the Design Entrepreneurship/Creative Business track of HOW Design Live, the largest design conference in the U.S.